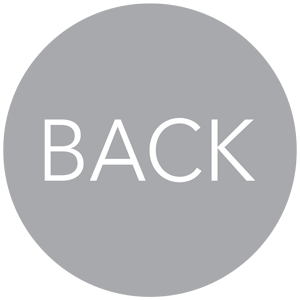 Martin Kobe
Martin Kobe's dramatic, architecturally inspired, paintings have been described as 'impossible virtual spaces'. Kobe's paintings take influence from Modernist architecture and these paintings are meticulously and precisely executed. I feel the structures are in a changing state of flux between their construction and destruction. His paintings immerse the viewer in a composition of architectural scaffolding. Linear gaze is achieved through formal lines of potential structures, and horizon lines, which capture and direct the viewers gaze over the canvas. There is a sense of transforming spaces and planes of landscapes, which crossover between interior and exterior. The paintings offer a virtual world, almost science fiction like with their similarities to that of the Tron movies. Kobe's pallet and choice of colour make his paintings bold and vibrant which enhances a futuristic feel to the paintings. I have drawn inspiration from Kobe's work, both through ideas of fluidity between construction/destruction and the architectural linear perspective of an undefined interior or exterior view.
Nicholas McLeod
Nicholas McLeod's work is based on abandoned places, crime scenes and wastelands. His inspiration comes from collected source material from films and the internet. The lack of human presence combined with the somber pallet evokes an eerie feeling and a sense of lifelessness. The tension in the painting suggests a sinister outcome and these fictional scenes imply an echo of a past or possible future event, without being explicit. I felt the overlaying of paint and the dripping distortion of the image gives an effective sense that the image is disappearing before the viewer. This notion of sudden destruction and fading away gives rise to the ambiguity of the overall composition and the potential narrative. These qualities, the multitude of possible narratives and the combination of abstraction and representation, connects with me when trying to address the perplexity of addressing the ruin.
---
Frank Auerback
A series of Frank Auerbach's paintings depict the rebuilding of London after World War Two. He became fascinated in the construction process and the transformative process from a bombed ruin to the construction of a new building. Auerbach was interested in the structural lines of the architecture and scaffolding. Through the utilisation of the material reality of oil paint, and the use of earthly pigment, Auerback is capturing the energy and transformation of the construction site. Through the revisions of the drawing within his paintings he is forming a connection between the paint and the excavations of mud. Through this constant reworking of the surface he embodies in the thick paint the archaeology of his revisions. This approach to directly reference the physical construction is an aspect that I have endeavoured through my body of work. I feel I have achieved this through painting the ruin in recreating the staining of concrete mineral deposits and other organic matter through the material reality of paint.
Nigel Cooke
Nigel Cooke's paintings combine themes in art history, consumer culture, the natural world and individual consciousness. Cooke's paintings have a sense of power of the landscape, they contain mysterious narratives and there is a sense that something is about to transpire. His powerful imagery has an air of the surreal and otherworldliness and the decaying scenes of ruin and destruction are designed to unsettle the viewer. Cooke intends to push the boundaries in painting and challenges himself creatively. His labour intensive paintings draw on the vast technical history of painting and he combines aspects of representation and abstraction. Through the painting process his work goes through an element of compositional transformation. The edited layers allow the viewer a glimpse at the altering painting, enabling the viewer an insight into the development of the image. This process, the mapping and building of each painting, resonates with my personal response to the canvas as I think of new ways to consider in painting.
---
justin mortimer
'Parasol', 2014, oil on canvas, 280 x 160 cm
In considering the canvas surface, I develop ideas by building up a multitude of layers and an array of painterly approaches, marks and drips, that allow the viewer a glimpse of my process. I want to create powerful visual imagery that possesses a heightened awareness of the chosen subject. It is through a combination of abstraction and representation, much like contemporary artists such as Justin Mortimer, that I intend to achieve this.

"Looking at these works, we can only marvel at the rich vocabulary of textures the artist deploys, effortlessly moving from slick, almost manicured patches, to wild swathes of paint, drops, stamps and furious brushstrokes. The resulting pictorial dynamism both serves and exceeds the subject represented" (Mortimer, Herbert and Milliard, 2015, pg 9)

In achieving the conversations he has on the canvas between abstraction and representation, he works from pre-constructed collages. Working from collage is a technique that I have begun to contemplate in terms of moving forward with the practice. It has been a progression that can be seen in some of my latest work and I feel will add to the power and ambiguity in the work.
Mortimer. J, Herbert. M, & Milliard. C (2015) Justin Mortimer. Eindhoven: Lecturis.
---


GEORGE sHAW


Since the mid 2000's I have followed the work of the artist George Shaw. His interest in documenting landscapes of mundane and overlooked wastelands, suburbs, council estates and woodlands is similar to that of my own. Like him I have also taken influence from an area that I grew up in and inhabited, which has in turn formed my interests and investigations as an artist.

Growing up in a small farming village, and then subsequently moving to a city, paved the way for my questions surrounding the relationship between the 'man made' and the 'natural' and the 'city' and 'rural'. I feel Shaw is questioning these themes but also looking, like me, to question the idea of home. Shaw himself states in an interview with the Guardian that "My work is not historical or social documentation. It grows out of my imagination, my own heart and my own anxieties." (as cited McNulty 2011).

I feel Shaw's paintings are capturing an essence of a place; taking the heart and soul and placing it in a painting. I consider this is something that I am looking to achieve in my own work.
---
John Martin
When I think about my desire to create dramatic, powerful, visually impressive paintings I think about the influence of an exhibition I visited in 2011. The show entitled 'John Martin: Painting the Apocalypse', exhibited at the Millennium Gallery in Sheffield, will never leave my thoughts. Martin's sublime apocalyptic paintings, even some 250 years on, can awe-inspire and influence any audience. Well documented connections with Hollywood blockbusters such as 2012 (2009) or Inception (2010) have been made, and in its day was sometimes exhibited in a dramatic and theatrical manner.

In the book accompanying the show 'John Martin: Apocalypse Now', Morden (2014) describes how the Royal Academy was shocked by his paintings and subject matter. The Hanging Committee even debated which was the top and bottom of one of his paintings, however John Martin was exciting the public by what he was producing. John Martin was a cutting edge artist and ahead of his time.

I am influenced by Martin's ability to evoke emotion and visually engage the viewer. I want to achieve the same level of gravitas, excitement and capture the theatrical elements of his work. I hope to convey a dramatized view of our surroundings, reinterpreted into something that is visually thought-provoking and powerful.
Tilo Baumgartel
A member of the "Leipzig school", Tilo Baumgartel is known for creating large figurative oil paintings. I appreciate the dreamlike qualities, the questions and mysteries his work portrays. I am especially interested in his use of colour and contrasts in light and dark. His work has been described as portraying scenes that are somewhere between dream and reality and that his paintings explore both strange and familiar subjects with an added air of mystery.
Peter Doig
Peter Doig's series of paintings "Concrete Cabin" is a collection of work that I keep coming back to. His work in general interests me, both his ideas in memory and working from photographs and his ability to look beyond the confinements of the photograph and re-imaging it through his process of painting. Based on an abandoned modernist apartment block, Doig's series "Concrete Cabin" creates a mystery of something you can see but not quite understand. His work evokes a sense of being lost or trapped in a wilderness and the notation of nature reclaiming. I am also interested in how Doig develops and uses the properties of the canvas surface and paint; how he allows the paint to bleed into the canvas, to drip, and flow.
David Schnell
David Schnell is another member of the "Leipzig school" and is described as creating large landscape paintings that unsettle our sense of perception. I feel that his paintings are dealing with similar interests to mine in the relationship between nature and humanity or nature and civilization. His paintings of architectural features, which interact with the landscape and that of nature, have a sense of being in a dream like landscape and move beyond the limits of ordinary visual representation.
Adrian Ghenie
Adrian Ghenie is a painter whose works demonstrate his fascination with history and the trauma of dictatorship. His subject matter is gritty and slightly disturbing. As a painter he has similar ideas to my own in creating paintings that shift between abstraction and figuration. Like Justin Mortimer, I am interested in how Ghenie uses collage to create a heightened tension within his work. He is known to use collage as a starting point that is then overworked and embellished in the material reality of paint.
Other artists that I am currently looking at include -
Alex Kanevsky, JWM Turner, Constable, Gerhard Richter, Hurvine Anderson, David Hockney, Anselm Kiefer, Gorden Chung, David Bomberg, John Virtue, Frank Auerback, Matthias Weischer Neo Rauch.